Spring (March to end May)
Of course this is early season but sping-time in the Dordogne, due to its southern location, can be well ahead of other northern European countries (UK and Netherlands for instance ) in terms of budding trees and blossoms in the vast orchards of this fruit producing area.
So an excellent way to take full advantage of a long spring season while enjoying the beauty of this valley.
Ideal season for being active: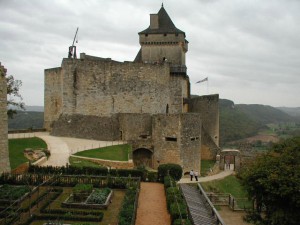 Biking
Horse riding
Walking
Sightseeing: visiting the castles, galleries and the many famous caves
For the die-hards; you could go canoeing in the freezing cold river
And of course a special occasion to celebrate your Easter break or Mid-term holidays away from home.
---
Summer (June to end September)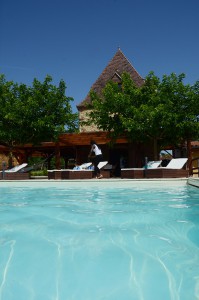 Do you like the heat? … Dordogne can be beautifully hot! So water is the main attraction in this season. Luckily there are plenty of options available. There is the large infinity pool in front of the house which stays nice and cool all during the summer. There is the Dordogne river that has safe beaches. There are water parks in the area, one of them "Etang du Bos" is just a 10 minute walk down the hill from the house (see the activities section). Canoeing is very popular in both the Dordogne and the Vezere, and is available everywhere along the banks of these rivers. Water tight canisters are provided, so take along lunch provisions and enjoy a unique pique-nick on one of the gravel banks in these shallow rivers.
Almost every week one of the villages in the area hosts an evening fire-works display. These are professionally set-up and worth visiting.
Another 'cool' activity is visiting the grotto's in the summer … mind you there can be a queue, as this is a popular entertainment activity.
Of course the  choice of activities includes those of golf, cycling, walking and horse-riding, but it is suggested to do this in the early morning or evenings when things cool down a little.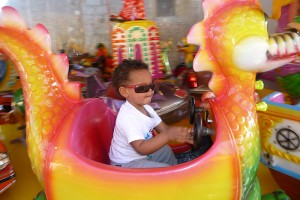 As this is the tourist season, there are many activities being organised by the various village councils. There are folklore performances and some very worthwhile concerts, and loads of seasonal activities such as  antique markets or artisan displays. Best is to visit one of the tourist bureau's in Le Bugue or St. Cyprien and obtain the season's agenda.
Please do visit the garrison towns: Belves, Domme and Monpazier. They are beautiful and well worth a day-trip.
And castles are always in season.
The most famous and frequented ones in the region are Beynac and Castelnaud. (15 km)
A special recommendation is to go viewing the beautiful gardens of the castle of Marqueyssac, located very close to Beynac et Cazenac on the river. It is a beautiful location with stunning views and a must do luncheon in the castle gardens.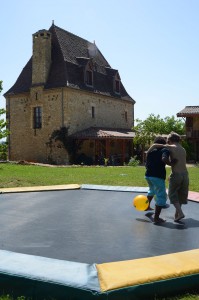 You will find  hundreds more castles open to the public if you browse the website.
Things to do around the House:
Of course the swimming pool! … day and night!
Lounge in the shade of the terraces or umbrella's … if it is still too hot, then inside the main house it is still much cooler.
There is a badminton court set up on the lawn which is also suitable to play football or croquet or any other activity. And there is a trampoline and kids playground in the garden.
---
 Autumn (October to November)
Enjoy this special season with a beautiful temperature, warm days and cool evening, which brings all of nature's produce of this region. It is a perfect time to relax or get fit while discovering the outdoors with it fantastic colours:
Season for collecting cepes (wild mushroom) which makes a fantastic gourmet dinner.
Season for walnuts, which can be collected or bought at roadside stores in abundance.
Season for marons (eatable chestnuts); ideal for using in food or roasting in an open fire.
Of course the area is uniquely known for its food products; traditionally goose and duck liver, but this is also the hunting season and a wide selection of fine cuts are freshly available from the local butcher
If you don't much fancy the hunting tradition, you can take a sip of the local vin-nouveau, as it is also the wine bottling season.

The wine drawn straight from the press is delicious and refreshing, but careful as it has been fully fermented and can be heady.
Autumn is usually a mild season with beautiful days and good temperatures to get active. During one year we have been swimming in the river on 1 November! … it was then 29oC during the day! This was a rare occasion but it can be nice and sunny and an afternoon dip can be refreshing.
Walking, horse-riding or cycling is great during this season.
From Les Constancies there is a choice of routes available.